Chris Desjardins is the Andover High School choral director, and the director for From Start to Finish and Back to Bass-ics. Mr. Desjardins is also directing Andover Sound Machine, our house band.We are also please to introduce Katie Bickford as the music director for Nothin' But Treble.  Rounding out the artistic team are the talented choreographers Beth Kennedy and Darvin Hernandez
Chris Desjardins
Chris Desjardins has been teaching music for sixteen years in the greater Boston area. In addition to teaching at the elementary, middle, and high school grade levels, Chris also music directs for many local theater groups. He is currently the vocal music director at Andover High School, and is also the resident music director for Voices of Hope. He is excited to be working with the talented students here in Andover.
Beth Kennedy
Beth Kennedy has been dancing for many years and performs all styles of dance from jazz and tap to ballet and modern. She has professionally taught dance to students from ages two through adult, and choreographs regularly for several youth and community theater organizations such as Voices of Hope and Andover Community Theatre company.
She has received awards and nominations from EMACT recognizing both her choreography as well as dancers for whom she has choreographed. Her recent productions include: Fiddler on the Roof (for Voices of Hope at North Shore Music Theater), Footloose and Lion King Jr. She has been involved with the Andover show choirs since their inception.
In her "other" life she is the digital learning specialist at South and Sanborn Elementary Schools in Andover and the recipient of the Pathfinder Award for her leadership in technology education.
Darvin Hernandez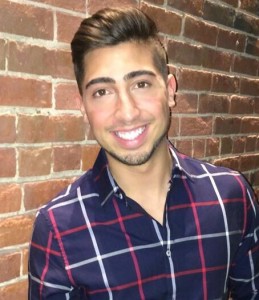 Darvin Hernandez is a freelance choreographer, performer, adjudicator, and clinician based out of Boston, Massachusetts. He has choreographed various show choirs on the east coast and midwest. Many of his choirs have qualified for national finals and have earned various awards including Best Choreography, Best Show Design, and Grand Champion. He began his career at Waltham High School where he choreographed the award-winning show choirs "Music Express" & "Music Unlimited."  He is a proud alumni of the Waltham Choral Music Program. Darvin holds a Bachelor of the Arts in Theatre from University of Massachusetts Amherst. This fall, he began his 4th year on the Andover High School Vocal Music artistic team where he choreographs all three competitive show choirs. He also choreographs for the show choir programs at Suffolk University (Boston, Ma), Bartlett High School (Webster, Ma), and Danville High School (Danville, IL)
In addition to show choir, Darvin has worked as Assistant Director and Choreographer for the Lexington Youth Summer Theater Program where he choreographed West Side Story and Legally Blonde The Musical. He has also performed in various regional and community theater productions including The King and I and Remembering the 40's at the Reagle Music Theatre, and Titanic: In Concert at Revolution Theatre Company.