We were pleased to introduce the NESCS18 Judge Panel!
| | | |
| --- | --- | --- |
| Visual Judge: | Christopher Spaulding | [New York, NY] |
| Visual Judge: | Kevin Chase | [Des Moines, IA] |
| Vocal Judge: | Johanne McIvor | Southborough, MA] |
| Vocal Judge: | Shawn Miller | [Loveland, OH] |
| Solo Judge: | Christopher Landis | [Weymouth, MA] |
| Instrumental Judge: | Garrett Breeze | [Nashville, TN] |
---
Judge Biographies
Kevin Chase

Kevin Chase is a freelance choreographer based out of Iowa City, IA. He started his career as a director and choreographer at Bemidji High School in Bemidji, MN from 2003 to 2009. Kevin choreographs around 30 groups a year ranging from the middle school, high school, and college levels, and travels all over the midwest and south choreographing, serving as a guest clinician, and adjudicating competitions. Kevin Chase has many groups who consistently place in their divisions and many have gone on to win several Grand Champion & Best Choreography awards. In 2011, Kevin was awarded 'Best New Choreographer' at the FAME Aspire Awards, and in 2014 and 2016 he was awarded the FAME Aspire 'Visual Vanguard' award. He is honored to be involved in so many show choir programs around the country, and is so thankful for all the communities that support them!
 Christopher Landis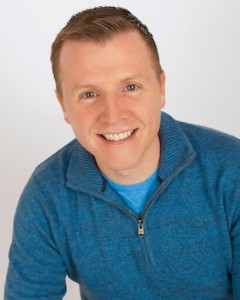 Christopher Landis is excited to once again join the judges' panel of the New England Show Choir Showdown. He holds a Bachelor of Music Education Degree (BME) with an endorsement in Vocal Performance from the Shenandoah Conservatory of Shenandoah University in Winchester, VA. Christopher also earned his Master of Arts Degree in Theatre Education from Emerson College in Boston. Christopher currently teaches at Hingham Middle School in Hingham, MA.
Christopher focuses on teaching adolescent voices with an emphasis in vocal physiology. He encourages proper vocal health at all age-levels, and believes that an understanding of one's instrument promotes strong musicianship. Christopher has been an adjudicator and clinician for various festivals and ensembles throughout the states of Virginia, Maryland, and Massachusetts. His ensembles are often recognized with Platinum, Gold, Grand Champion, and Best Vocals awards. Christopher recently conducted the South Eastern Massachusetts School Bandmasters Association (SEMSBA) middle school honor choir – representing the top middle school vocalists from the South Shore area of Massachusetts.
Christopher has performed with the prestigious Baltimore Opera Company, as well as numerous community and regional theaters. He has performed such favorite roles as: Joseph in Joseph and the Amazing Technicolor Dreamcoat, Cogsworth in Disney's Beauty and the Beast, Brad Majors in The Rocky Horror Picture Show, and Malcolm in The Full Monty. As a musical director, Christopher has directed such musicals as: The Sound of Music, Little Shop of Horrors, Disney's Beauty and the Beast, and Hello Dolly!.
Christopher resides in Weymouth, MA with his partner, Joe and their three dogs (Otis, Gracie, and Stewart).
Garrett Breeze
Garrett Breeze is a media composer, arranger, and trombonist living in Nashville, TN. He is known primarily as an arranger for many of the top competitive show choirs throughout the United States and travels regularly in that role as a clinician and adjudicator.
In addition to his choral work, Garrett frequently writes for high profile media projects including film, television, video games, and corporate media. He holds a bachelor's degree in Media Music from Brigham Young University and a master's Degree in Commercial Composition and Arranging from Belmont University.
For more information, visit his website at breezetunes.com.