We were pleased to introduce the NESCS17 Judge Panel!
---
Judge Biographies:
Dean Pearson

Dean Pearson Dean as his fellow cast members and friends know him, is a native of Hampton Roads and attended Radford University where he studied voice under Dr.Susan Kennedy and choreographed their dance line for Big South competitions. He received a Bachelors of Science degree in Vocal Performance and English.
Since the age of 3 and professionally since 19, he has been around the world performing. During his time Dean has had the privilege and honor to sing and dance for companies such as Spirit Harbor Cruises, Paramount's King's Dominion, Roanoke Symphony, Anheuser Busch Gardens, Paramount Productions, Nickelodeon, Stiletto Entertainment, Holland America Cruise Lines,Royal Caribbean International, Carnival Cruise Lines, Moon Maxx Productions, and Troika Entertainment doing National /International Broadway tours, Inaugural ships, and opening casts for many shows.
Dean has been choreographing and doing show designs for show choirs since 2007. His groups also consistently win awards in both categories. Currently he is choreographing for 8 schools and 12 groups including a collegiate show choir. Since retiring from major performing Dean is now attending Old Dominion University and studying voice under the amazing Dr. Brian Nedvin. Soon, Dean will be a Magna Cum Laude graduate with a Bachelors of Music degree in both Choral and Band Music Education. Still a local performer, he has opened shows at Busch Gardens Williamsburg and Kings Dominion in the last three years. In 2014/15, Dean was the Entertainment Area Supervisor over Live shows at Kings Dominion and has returned as the park's Choreographer and Vocal coach.
Kevin Chase

Kevin Chase is a freelance choreographer based out of Iowa City, IA. He started his career as a director and choreographer at Bemidji High School in Bemidji, MN from 2003 to 2009. Kevin choreographs around 30 groups a year ranging from the middle school, high school, and college levels, and travels all over the midwest and south choreographing, serving as a guest clinician, and adjudicating competitions. Kevin Chase has many groups who consistently place in their divisions and many have gone on to win several Grand Champion & Best Choreography awards. In 2011, Kevin was awarded 'Best New Choreographer' at the FAME Aspire Awards, and in 2014 and 2016 he was awarded the FAME Aspire 'Visual Vanguard' award. He is honored to be involved in so many show choir programs around the country, and is so thankful for all the communities that support them!
Mike Raunik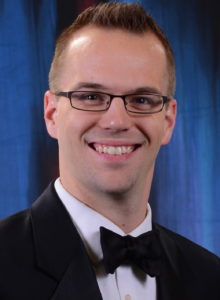 Mike Raunik is in his fourth year as the choral director at North Central High School. Mr. Raunick is a graduate of the Indiana University Jacobs School of Music, and holds a master's degree from Butler University. He is responsible for 5 choirs at North Central including the nationally recognized concert/show choir, the Counterpoints. Under Mr. Raunick's direction the Counterpoints were named show choir state champions in 2015 & 2016 and North Central's advanced women's choir, the Descants, were named show choir state champions for the past three years in a row, as well as concert choir state champions in 2014 & 2016.
His arrangements and compositions for show choir and concert choir have been performed by choirs throughout the Midwest. He also composed an original musical titled "Welcome to College" that is performed every summer as part of orientation programming at Indiana University – Bloomington.
Previous to North Central Mr. Raunick was the director of choirs at Waynedale High School in Apple Creek, Ohio. During his time at Waynedale choral enrollment grew by over 200%, boasting 119 choir members in a school with a total enrollment of approximately 350. He founded two different ensembles which competed at the state level for the first time in school history and received the highest rating of a "1" at OMEA State Adjudicated Events.
Mr. Raunick is a member of NAfME, ACDA and ISME, and presented a clinic on developing a struggling choir program at the 2011 Ohio Music Educators Professional Development Conference. Originally from New Jersey, he was also the recipient of the New Jersey Governor's Award in Choral Music. Mr. Raunick lives with his wife Cara and daughter Ruth in Indianapolis.
Verda Slinkard

Verda Slinkard is in her fifth year at Lafayette Jefferson where she directs First Edition and Expressions. She was at Edgewood High School where she directed Music Warehouse and Sophisticated Ladies for the past 38 years.  Verda's groups have long been regarded as major trend setters in the nation. Many innovations in the show choir idiom originally began at Edgewood High School. She has been on staff at Show Choir Camps of America for 34 years and judges all over the country.
Many of Verda's closest friends are people she met right here at SCA over the years.
 Christopher Landis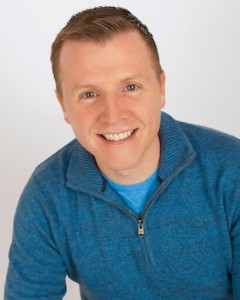 Christopher Landis is excited to once again join the judges' panel of the New England Show Choir Showdown. He holds a Bachelor of Music Education Degree (BME) with an endorsement in Vocal Performance from the Shenandoah Conservatory of Shenandoah University in Winchester, VA. Christopher also earned his Master of Arts Degree in Theatre Education from Emerson College in Boston. Christopher currently teaches at Hingham Middle School in Hingham, MA.
Christopher focuses on teaching adolescent voices with an emphasis in vocal physiology. He encourages proper vocal health at all age-levels, and believes that an understanding of one's instrument promotes strong musicianship. Christopher has been an adjudicator and clinician for various festivals and ensembles throughout the states of Virginia, Maryland, and Massachusetts. His ensembles are often recognized with Platinum, Gold, Grand Champion, and Best Vocals awards. Christopher recently conducted the South Eastern Massachusetts School Bandmasters Association (SEMSBA) middle school honor choir – representing the top middle school vocalists from the South Shore area of Massachusetts.
Christopher has performed with the prestigious Baltimore Opera Company, as well as numerous community and regional theaters. He has performed such favorite roles as: Joseph in Joseph and the Amazing Technicolor Dreamcoat, Cogsworth in Disney's Beauty and the Beast, Brad Majors in The Rocky Horror Picture Show, and Malcolm in The Full Monty. As a musical director, Christopher has directed such musicals as: The Sound of Music, Little Shop of Horrors, Disney's Beauty and the Beast, and Hello Dolly!.
Christopher resides in Weymouth, MA with his partner, Joe and their three dogs (Otis, Gracie, and Stewart).
Garrett Breeze
Garrett Breeze is a media composer, arranger, and trombonist living in Nashville, TN. He is known primarily as an arranger for many of the top competitive show choirs throughout the United States and travels regularly in that role as a clinician and adjudicator.
In addition to his choral work, Garrett frequently writes for high profile media projects including film, television, video games, and corporate media. He holds a bachelor's degree in Media Music from Brigham Young University and a master's Degree in Commercial Composition and Arranging from Belmont University.
For more information, visit his website at breezetunes.com.